Be Honest: Assembly Required

Be Honest is an annual event at Portland State Graphic Design. Students participate in community-building events such as workshops and one-on-one meetings with Professionals. Be Honest is traditionally held in the spring, making this winter Be Honest unique. Bouncing off of this change in season, I conceptualized the direction: quilt. Quilts are warm and cozy and are a friend in the dead of winter when the holidays have all passed. Beyond the physical feelings that quilts have, they hold layers of meaning such as lineage, stories, and use of leftover materials. Be Honest is a patchwork of ideas, styles, work-in-progress, and communities. To develop this quilt, I created a kit of parts. Color, shape, and images of students' work all come together to create a flexible system.

I fully took advantage of the digital aspects of the event. We ran events and design games over Zoom. We made digital merchandise such as face filters, Zoom backgrounds, and Instagram stickers. We made stickers and announcement cards sent out physical packages to the participants because in this digital time, holding something is so important. Acting as Art Director, Designer, and Project Manager, I was assisted by and managed a team of 6-8 to bring this event to the world.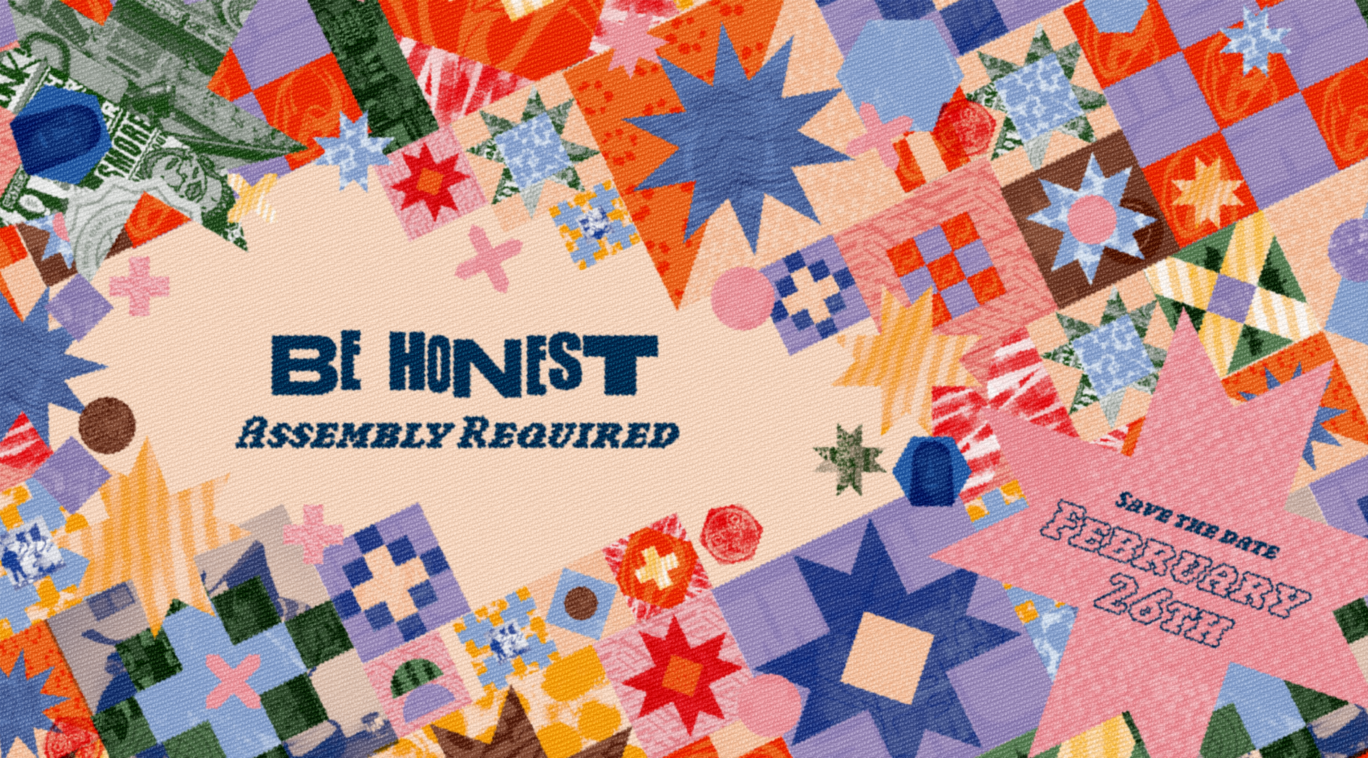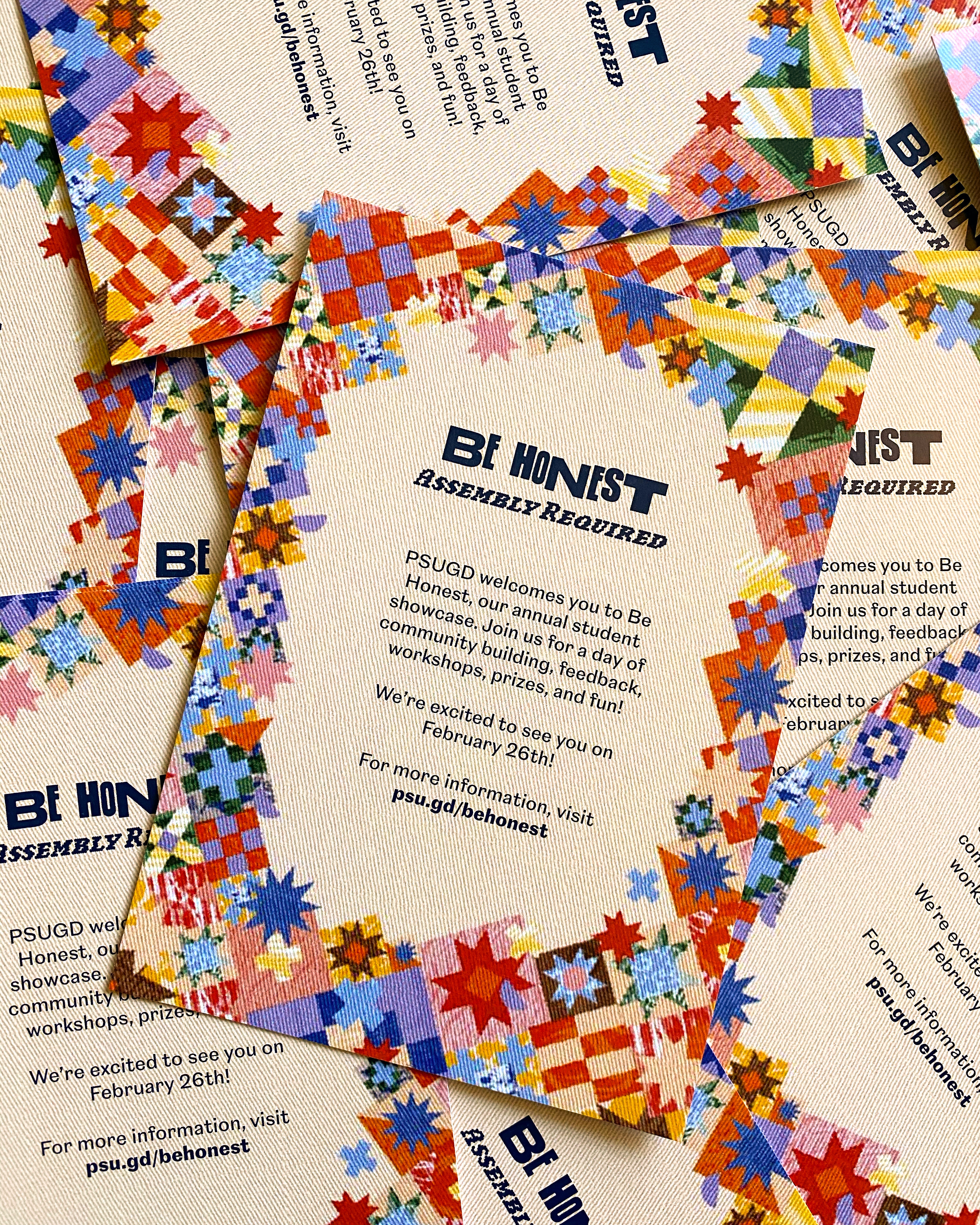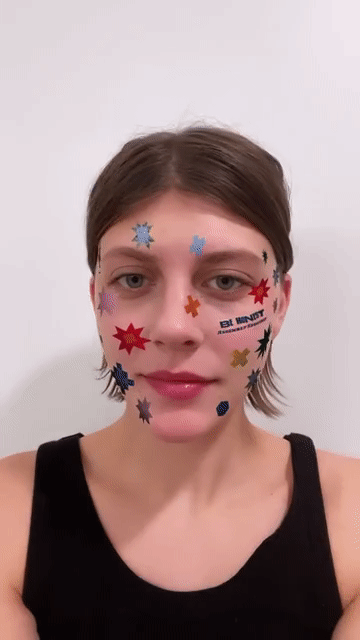 Art Director and Designer

Macy Eiesland


Design Assistance

Ashley Brackett
Sam Person
Mia Pinzelik
Austin Matos
Mel Purdy

Website

Sam Will


Project Manager

Macy Eiesland


Production Assistance

Ashley Brackett
Sam Will
Emily Guthrie
Buck Chapman
Quinn Carroll
Naomi Likayi
Hanan Begic

Kate Bingaman-Burt
Sean Schumacher